High efficiency Hongyang factory ring die, high-precision cat litter manufacturing machine, low compression ratio granulator die
The pore size of the pelletizer die used for cat litter particles is usually between 1.3 and 3.0mm, because cat litter is cold pelletized, the compression ratio is low (approximately 1:3-1:5). The Hongyang ring die holes are arranged neatly, with a smooth mirror like surface, smooth and full discharge, and a production efficiency improvement of over 30% compared to peers.
To control the uniformity of materials inside the blank.
The most important issue with cat litter ring die is also the issue of opening rate.
If the opening rate is too high, it is easy for the die to burst during the granulation process.
If the opening rate is too low, it can affect the yield.
Therefore, it is necessary to strictly control and calculate the correct opening rate based on the amount of stone powder added.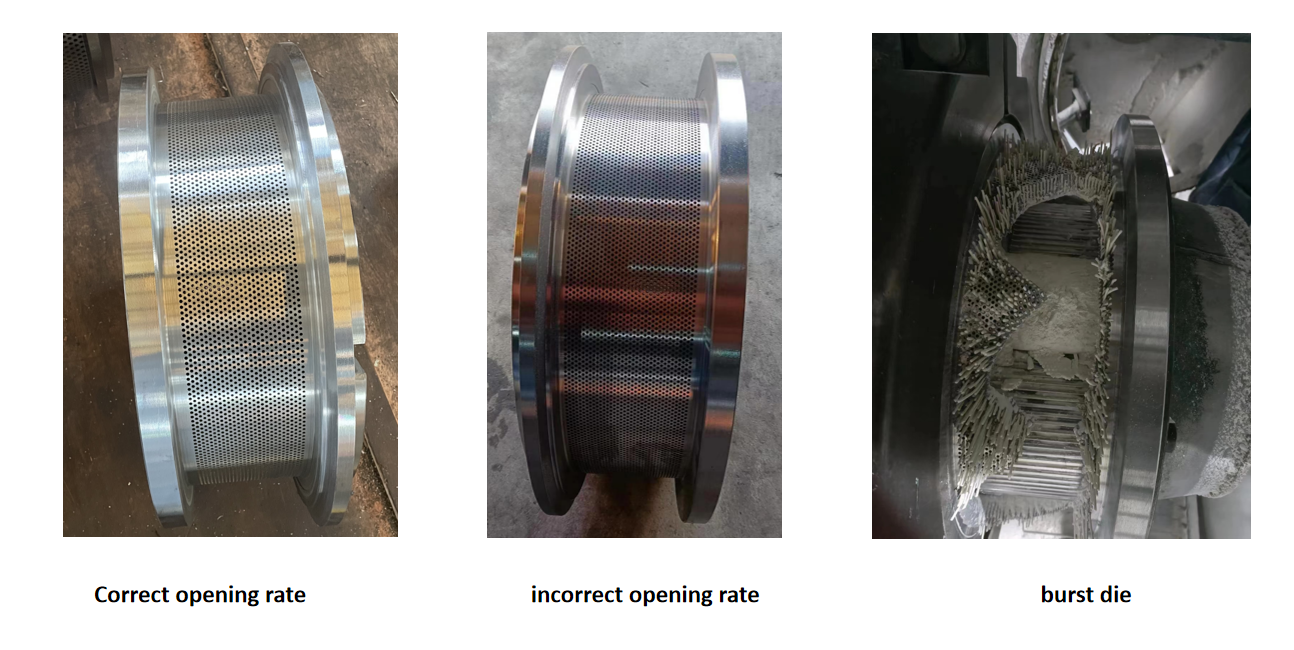 ---
Post time: Jun-06-2023
---